Detroit Pump has the experience to meet your specific application requirements. From a simple pump & motor assembly, to a complex system with control panels, piping, tanks, we have the ability to meet your expectations.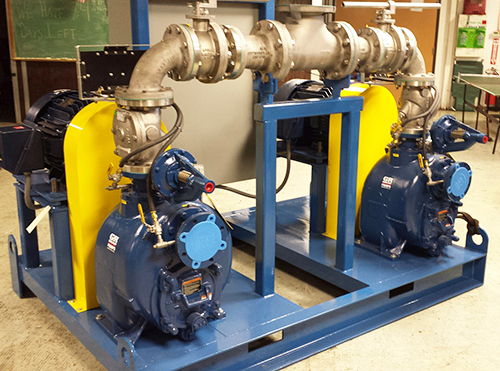 Dual Gorman-Rupp Super T Series pumps
Dual Gorman-Rupp Super T Series pumps run by premium efficiency motors. V-Belt driven with safety guards in place. Completed with check valves and piping. All built on a base consisting of two channel steel bases, built into one full skid package that includes the ability to move it by fork lift or by lifting cables.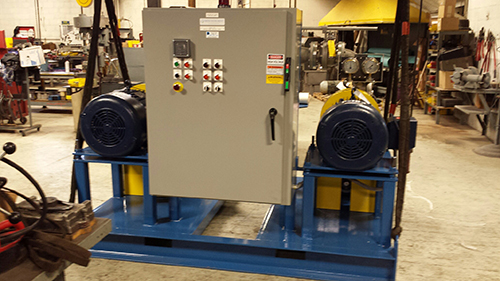 Pedestal V-Belt Driven Pumps
Detroit Pump designed and built pedestal v-belt driven pumps, mounted to a single "pallet" design frame, complete with custom control panel. This unit is ready to be located, balanced and plumbed.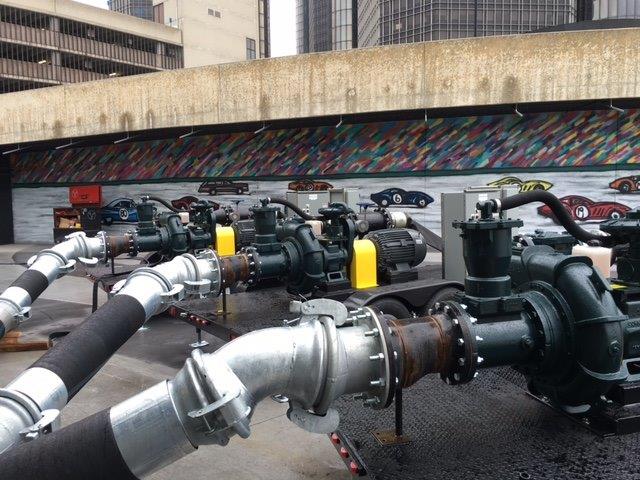 THREE TRAILER MOUNTED CORNELL PUMPS
System:
• Three Trailer mounted Cornell pumps
• 75hp motors
• Temporary Power System
• Piping and hoses
• One additional trailer for storage of hoses and connectors