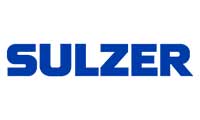 Sulzer offers a range of submersible pumps for the municipal market. Their pumps cover a range of applications from light and medium duty all the way to heavy duty industrial applications. Sulzer ABS pumps are designed to handle wastewater with high levels of rags and other contaminations including solids.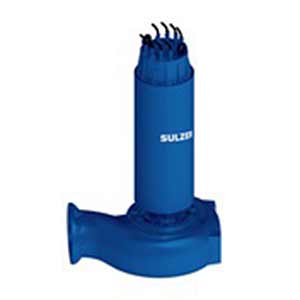 XFP 30-750 kW
Models PE1 to PE3
Lower energy
consumption, high
effieciency. Submersed
or dry installations.
60Hz
Sizes: 3 – 24″
Capacity: up to 22,220
USgpm
Head: up to 360′
Power: 2.7 – 536 hp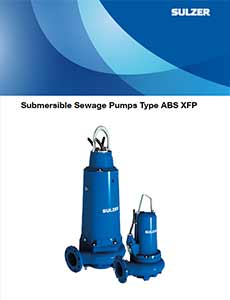 XFP Pump Brochure
download pdf


---
Piranha Pumps
Grinder sewage pumps
with shredding action
providing reliable and
economical discharge of
effluent.
60Hz
Sizes: 1 ¼ -2″
Capacity: 122 gpm
Head: up to 265 ft
Pressure: up to 116 psi
Temperatures: 104° F
---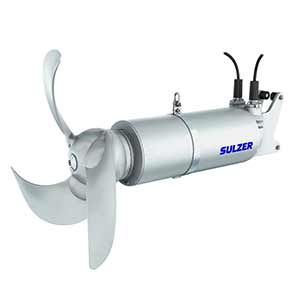 ABS RW
Standard range of
submersible mixers,
economical but very
reliable.
Maximum mixing flow:
.83 m3/s
Maximum propeller
diameter: 650 mm
---